Full credits for Pixar's Soul (2020).[1]
Logos
Opening
Disney presents
a Pixar Animation Studios film
Closing
"SOUL"
Directed by
Pete Docter
Co-Directed by
Kemp Power
Produced by
Dana Murray, p.g.a.
Executive Producers
Kiri Hart
Dan Scanlon
Screenplay and Story by
Pete Docter
Mike Jones
Kemp Powers
Story Supervisor
Kristen Lester
Film Editor
Kevin Nolting, ACE
Production Designer
Steve Pilcher
Visual Effects Supervisor
Michael Fong
Original Score by
Trent Reznor
Atticus Ross
Jazz Compositions & Arrangements by
Jon Batiste
Production Manager
Jaclyn Simon
Animation Supervisors
Jude Brownbill
Bobby Podesta
Directors of Photography
Matt Aspbury
Ian Megibben
Character Supervisors
Michael Comet
Junyi Ling
Sets Supervisor
Jun Han Cho
Animation Crowds Supervisor
Guillaume Chartier
Crowds Technical Supervisor
Michael Lorenzen
Global Technology Supervisor
Matt Kurue
Simulation Supervisor
Tiffany Erickson Klohn
Effects Supervisor
Bill Watral
Rendering Supervisor
Ariela Nurko Fedorov
Character Art Director
Albert Lozano
Sets Art Director
Paul Avadilla
Shading Art Director
Bryn Imagire
Story & Rendering Manager
Claire Faggioli
Editorial Manager
Meredith Hom
Art Manager
Lourdes Marguez Alba
Animation Manager
Rebecca Euphrat
Camera & Staging and Global Tech Manager
Leslie Pao
Crowds Manager
Elizabeth Thorsen
Character Manager
Mary Van Escobar
Sets Manager
Samantha Jane Gruwell
Simulation & Crowds Manager
Margo Zimmerman
Effects Manager
Richmond Horine
Dailies & Sweatbox Manager
Kirsten Peterson Marshall
Lighting Manager
Daniel Combs
Executive Music Producer
Tom MacDougall
Post Production Supervisor
Jessie Thiele Schroeder
Sound Designer
Ren Klyce
Crawl Art
Casting by
Kevin Reher, C.S.A.
Natalie Lyon, C.S.A.
Casting Associate
Kate Hansen-Birnbaum
Cast
| | |
| --- | --- |
| Joe Gardner | Jamie Foxx |
| 22 | Tina Fey |
| Moonwind | Graham Norton |
| Terry | Rachel House |
| Counselor Jerry | Alice Braga |
| Counselor Jerry | Richard Ayoade |
| Libba Gardner | Phylicia Rashad |
| Dez | Donnell Rawlings |
| Curly | Ahmir-Khalib Thompson a.k.a. Questlove |
| Dorothea Williams | Angela Bassett |
| Connie | Cora Champommier |
| Melba | Margo Hall |
| Paul | Daveed Diggs |
| Lulu | Rhodessa Jones |
| Counselor Jerry | Wes Studi |
| Doctor | Sakina Jaffrey |
| Counselor Jerry | Fortune Feimster |
| Hedge Fund Manager | Calum Grant |
| Therapy Cat Lady | Laura Mooney |
| Marge | Peggy Flood |
| Counselor Jerry | Zenobia Shroff |
| Gerel | June Squibb |
| Dancestar | Ochuwa Oghie |
| Principal Arroyo | Jeannie Tirado |
| Dreamwind | Catherine Cavadini |
| Dorian | Dorian Lockett |
| Basketball Announcer | Doris Burke |
| Windstar | Ronnie del Carmen |
| Miho | Esther Chae |
| Miali | Elisapie Isaac |
| Ray Gardner | Marcus Shelby |
| Development Producer | Jonas Rivera |
| VP, Inclusion & Outreach | Britta Wilson |
| Associate Executive Producer | Valerie LaPointe |
| Creative Advisor | Kevin Nolting |
| Production Finance Lead | Christine Jiang |
| Executive Assistant to the Director | Victoria Manley Thompson |
| Senior Assistant to the Producer | Lauren Halberg |
Story
| | |
| --- | --- |
| Additional Story Supervision/Story Lead | Trevor Jimenez |
| Senior Story Coordinator | Andy Sakhrani |
Story Artists
Paula Assadourian
James S. Baker
Rejean Bourdages
Aphton Corbin
Edgar Karapetyan
Scott Morse
Ricky Nierva
Hyein Park
Tony Rosenast
J. Garett Sheldrew
Michael Wu
Michael Yates
Additional Story Contributions
Ronnie del Carmen • Bob Peterson
Additional Dialogue Contributions
Josh Cooley • Tina Fey
Sam Means • Meredith Scardino
Additional Story Artists
Jenny Lerew • Bill Presing
James Reinhart Robertson • Nathan Stanton
Rosana Sullivan
Additional Story & Editorial Management
Lisa Fotheringham • Megan Bartel
Editorial
| | |
| --- | --- |
| Second Film Editors | Gregory Amundson • Robert Grahamjones, ACE • Amera Rizk |
| First Assistant Editor | Eric M. Barker |
| Script Supervisor | Jessica Heidt |
| Senior Editorial Coordinators | Connie Li • Andy Sakhrani |
| Script Coordinator | Paige Johnstone |
| Second Assistant Editors | Ayse Dedeoglu Arkali • Jamie Datz • Paloma Rodriguez |
| Production Music & Sound Editor | Justin Pearson |
| Senior Recording Engineer | Vince Caro |
| Recording Engineer | Adrian Maruri |
| Editorial Interns | Nina Lentini • Nicholas Sy |
Art
Art Coordinators
Emily Wilson • Jake Kaplan
Character Designers
Grant Alexander • Jason Deamer • Tony Fucile
Daniel Lopez-Munoz • Nancy Tsang • Rachel Yingzong Xin
Maria Yi • Qian Celine You
Set Designers
Nelson "Rey" Bohol • Camilo Castro • Daniel Holland
Nat McLaughlin • Kristian Norelius
Graphics Designers
Josh Holtsclaw • Laura Meyer
Lighting Key Designers
Carlos Felipe León • Ernesto Nemesio
Development Artists
Ralph Eggleston • Michael Frederickson • Aimei Kutt
Kyle MacNaughton • Ricky Nierva • Peter Roe
Dave Strick
Sculptor
Jerome Ranft
Additional Set Art Direction
Tim Evatt
Additional Shading Art Direction
Bert Berry
Additional Artists
Daniel Arriaga
Ed Bell
Craig Foster
Tom Gately
Harley Jessup
Tanja Krampfert
Deanna Marsigliese
Don Shank
Jay Shuster
De'Von Stubblefield
Rui Tong
Camera and Staging
| | |
| --- | --- |
| Layout Leads | Andy Grisdale • Arjun Rihan |
| Layout Coordinator | Carolina Ángel |
Layout Artists
Robert Anderson
James Campbell
Jahkeeli Garnett
Ryan Heuett
Shaun Seong-Young Kim
Robert Kinkead
Adam Schnitzer
Matthew Silas
Derek Williams
Sylvia Gray Wong
| | |
| --- | --- |
| Additional Layout Artist | Leo Santos |
| Post-Animation Camera Artist | Sandra Karpman |
Animation
| | |
| --- | --- |
| Additional Animation Supervision | Dave Mullins |
| Directing Animators | Jaime Roe • Gini Cruz Santos • Royce Wesley |
| Animation Fix Lead | Brett Schulz |
| Lead Drawover Artists | Christopher Chua • Austin Madison |
| Senior Animation Coordinator | Jessica Kelly |
| Animation Technical Coordinator | Amy Nawrocki |
| Animation Fix Coordinator | Mark Zuckerbrow |
| Animation Coordinator | Rachelle Federico |
| Character Development & Animation | Tim Pixton • Ron Zorman |
Animators
Frank E. Abney III
Paulie Alam
Kevin Andrus
Lindsay Andrus
Andrew Atteberry
Alan Barillaro
Brendan Beesley
Michael Bidinger
Sequoia Blankenship
Evan Bonifacio
Shaun Chacko
Nayoun Kim Charoenchai
Michael Chia-Wei Chen
Simon Christen
Scott Clark
Brett Coderre
Don Crum
Joshua Dai
Youri Dekker
Robb Denovan
David DeVan
Paul Diaz
Brent Dienst
Teresa Falcone
Graham Finley
Lucas Fraga Pacheco
Doug Frankel
Michael Galbraith
Robb Gibbs
Joey Gilbreath
Andrew Gonzalez
Emilie Goulet
Tomoyuki Harashima
Mark C. Harris
Aron Hatfield
Travis Hathaway
Neil Helm
Tsung-Yin Hsieh
Steven Clay Hunter
Rami Kasim
Jae Hyung Kim
Ken Kim
Aaron Koressel
Bruce Kuei
Tarun Lak
John Chun Chiu Lee
Wendell Lee
Cody Lyon
Matt Majers
Michal Makarewicz
Aviv Mano
Paul Mendoza
Jennifer Migita
Cameron Miyasaki
Kyle Mohr
Javier Moya Alonso
Juan Carlos Navarro Carrion
Julie Nelson
Dan Nguyen
Kevin O'Hara
Jordi Oñate Isal
Jayson Price
Andreas Procopiou
Theresa Reyes
Adam Rodriguez
Manuel Zenon Rodriguez
Nickolas Rosario
MontaQue Lamont Allen Ruffin
Ben Rush
Robert H. Russ
Allison Rutland
Alli Sadegiani
Michael Sauls
Mike Stern
Matthew Strangio
Julian Teo
David Torres
Jean-Claude Tran Quang Thieu
Luis Uribe
Kristophe Vergne
Amanda Wagner
Nathan Wall
Leslie Watters
Ricky Wight
Alon Winterstein
Tom Zach
Fix Animators
Nahyun Beak
Christopher R. Carter
Rebecca Perez Stodolny
Grace Villaroman
Olivia Whitaker
Additional Animation
Bolhem Bouchiba
Nancy Kato
Brandon Kern
Shawn Krause
Holger Leihe
Aaron McGriff
Michael Stocker
Benjamin Po An Su
Rob Duquette Thompson
Jessica Torres
Addition Fix Animation
Selen Atiker • Nicole Ridgwell
Animation Tools Leads
Rob Jensen • Aaron Koressel
Animation Shot Support
Daniel Campbell • Jack Cheng • Todd R. Krish
John LeGrande • Seth Van Booven
Crowds Animation & Technical
| | |
| --- | --- |
| Additional Crowds Technical Supervision | Jane Yen |
| Crowds Technical Lead | Lana Chen Sun |
| Crowds Coordinator | Kimmy Birdsell |
| Crowds Pipeline Engineer | Stephen Gustafson |
Crowds Animators
Daniel Abad
Alexander Curtis
Mike Leonard
Diana Martinez
Sean Muriithi
Mark-Leon Rivera
Jamie Ryan
Christopher Sanchez
Kristen Willsher
Kirsten Yamaguchi
Crowds Technical Artists
Geoffrey Jarrett • Jonah Laird • Arnold Moon
Melissa Tseng • Matthew Waters
Crowds Technical Intern
Andie Sanchez
Characters
| | |
| --- | --- |
| Character Modeling Lead | Mara MacMahon |
| Character Articulation Lead | Jonas Jarvers |
| Character Shading & Groom Leads | Alex Marino • George Nguyen |
| Character Coordinator | Diana Guardado |
Character Modeling & Articulation Artists
Jason Davies
Jared Fong
Andrea Goh
Christian Hoffman
Salvatore Melluso
Anthony Muscarella
Michael A. Nieves
Jonathan Page
Mark Piretti
Bill Sheffler
Kevin Singleton
Dave Strick
Peter Tieryas
Character Shading & Groom Artists
Byron Bashforth
Ethan Dean
Gus Dizon
Greg Gladstone
Laura Hainke
Jonathan Hoffman
Thomas Jordan
Markus Kranzler
Laura Murphy
Hiroaki Narita
Ricardo Pacheco
Ben Porter
Stacey Truman
Yaa-Lirng Tu
Bill Zahn
| | |
| --- | --- |
| Additional Character Artists | Seth Freeman • Sajan Skaria • Ian Steplowski |
| Character Interns | Layton Nosbush • Sofya Ogunseitan • Brenda Lin Zhang |
Sets
Sets Modeling Lead
Mike Altman
Sets Dressing Lead
Yekaterina Satanina
Sets Shading Lead
Thidaratana Annee Jonjai
Sets Technical Lead
Jamie Hecker
Set Extension Lead
Martin Sebastian Senn
Sets Coordinators
Austin Goddard • Jake Kaplan
Sets Modeling Artists
Cheyenne Chapel • Christina Faraj • Ivo Kos
Joseph Suen • Josh West
Sets Dressing Artists
Rosie Cole • Nathan Fariss • Alison Leaf
Tom Miller • Frank Tai
Sets Shading Artists
Eric Andraos
Alec Bartsch
David Batte
Francisco Delatorre
Jack Hattori
Drew Kleven
David Munier
Jared Rawle
Richard Snyder
Phyllis Ting
Weera Tom Wichitsripornkul
Jamie Williams
Set Extension Artists
Hosuk Chang • John Lockwood • David Luoh
Mike Ravella • Paul Topolos
Sets Technical Artist
Andy Whittock
Additional Sets Artists
Antony Carysforth • Jason Johnston • Matthew Webb
Sets Interns
Matthew Justice • Catherine Luo • Jenna Spurlock
Global Technology
Global Technology Coordinator
Carolina Ángel
Global Technology Engineers
Patrick Coleman • Bena Currin • Marlena Fecho
Sasha Ouellet • Robyn Rindge
Global Technology Interns
Frank Eder • Grace Gilbert • Parth Patel
Tailoring & Simulation
Tailoring Lead
Donald Fong
Simulation Lead
Jung-Hyun Kim
Tailoring & Simulation Coordinator
Matthew Camello
Tailoring Artists
Gavin Baxter • Brian Clark • Mariana Galindo
Uma Havaligi • Fran Kalal • Aimei Kutt
Simulation Artists
Matt Benson
Kristopher Campbell
Edwin Chang
Uma Havaligi
Brennan Mitchell
Thomas Moser
Meredith Moulton
Ricardo Nadu
Meredith O'Malley
Max Rodriguez
Audrey Wong
Effects
| | |
| --- | --- |
| Effects Lead | Keith Daniel Klohn |
| Effects Technical Leads | Alexis Angelidis • Matthew Kiyoshi Wong |
| Effects Coordinator | Mattie Brehm |
Effects Artists
Chris J. Chapman
Christopher Foreman
Shaun Galinak
Tolga Goktekin
Cody Harrington
David Hisanaga
Carl Kaphan
Eric Lacroix
Toan-Vinh Le
Stephen Marshall
Hiroaki Narita
Michael K. O'Brien
Jeremy Paton
Krzysztof Rost
Ferdi Scheepers
Enrique Vila
Kylie Wijsmuller
| | |
| --- | --- |
| Additional Effects Artists | Gary Bruins • Max Gilbert |
Dailies & Sweatbox
Dailies & Sweatbox Coordinator
Chris Haynes
Sequence Leads
Daniel Garcia • Athena Xenakis • Susan Fisher Fong
Holly Lloyd • Elliott Cattell • Donald Schmidt
Additional Dailies & Sweatbox Management
Leslie Pao
Lighting
Lighting Leads
Maxwell Bickley
Scott G. Clifford
Mitch Kopelman
Ryan Michero
Michael Sparber
Compositing Lead
Chia-Chi Hu
Lightspeed Lead
Mark T. VandeWettering
Lighting Coordinators
Grace Geller
Jeanette McKillop
Lightspeed Coordinator
Mia Stapleton
Lighting Artists
Tim Best
Lloyd Bernberg
Katie Bickley
Jeremy Birn
Brian Boyd
Don Bui
Alfonso Caparrini
Mathieu Cassagne
Ed Chen
Ye Won Cho
Charu Clark
Keith Cormier
Nestor Benito Fernandez
Laura Grieve
Stefan Gronsky
Jessica Giampietro Harvill
Jesse Hollander
Wen-Chin Hsu
Sungyeon Joh
Jonathan Kiker
Jae H. Kim
Jennifer Leigh King
Josée Lajoie
Andy Lin
Amber Stewart Lunderville
Emmanuel Maniez
Luke Martorelli
Molly Meyer
Maria Powers
Jose L. Ramos Serrano
Vandana Reddy Sahrawat
Julien Schreyer
David Shavers
Philip Shoebottom
Miguel Zozaya
Lightspeed Technical Directors
Patrick Angell
James L. Jackson
Humera Yasmin Khan
Tony Mitzelfelt
Vaibhav Vavilala
David Verona
| | |
| --- | --- |
| Additional Lightspeed Technical Director | Cari Reiche |
Rendering
Rendering Coordinator
Hannah Eichers
Rendering Technical Directors
Robert Graf • Philip Graham
Alexander Kolliopoulos • Jessica Monteiro
Additional Rendering Technical Directors
Niño Ellington • Reid Sandros • Donald Schmidt
Additional Rendering Management
Kim Collins
Additional Rendering Coordination
Vincent Salvano
Production
| | |
| --- | --- |
| Production Office Manager | Erinn Kathryn Burke |
| Assistant Production Accountant | Arthur Gallery |
| Feature Relations Manager | Melissa Bernabei-Morrison |
| Feature Relations Coordinator | Maura Turner |
| Production Office Assistants | Stephanie Kelly • Emma Wahl • Rachelle Feliciano |
| Additional Production Support | Alex Ivker • Kimberly Holden |
| Production Assistant Intern | Melissa Schoeller |
Cultural & Music Consultants
Dr. Peter Archer
Dr. Christopher Bell
Dr. Johnnetta Betsch Cole
Herbie Hancock
George Spencer
Bradford Young
Jon Batiste
Terri Lyne Carrington
Daveed Diggs
Marcus McLaurine
Ahmir-Khalib Thompson a.k.a. Questlove
Pixar Cultural Trust
Frank E. Abney III
Aphton Corbin
Robert Grahamjones
Jessica Heidt
Katrina Henderson
Searit Kahsay Huluf
Paige Johnstone
Albert Lozano
Mara MacMahon
Sean Muriithi
Rod Pearson
Nicole Renee Pellerin
Montaque Ruffin
Gini Cruz Santos
Michael Yates
Creative Development
| | |
| --- | --- |
| Head of Creative Development | Mary Coleman |
| Senior Development Executive | Emily Mollenkopf |
| Development Executive Assistant | Elissa Knight |
| Creative Development Associate | Erika Schmidt |
| Development Production Coordinators | Megan Alderson • Mattie Brehm • Lauren Lukow |
Titles & End Credits
| | |
| --- | --- |
| Title Design | Laura Meyer |
| Camera & Design | Andrew Jimenez |
| Production Coordinator | Emily Wilson |
Post Production
| | |
| --- | --- |
| Associate Post Production Supervisor | Jeremy Slome |
| Executive Assistant To Post Production | Heather Eisner |
| Post Production Coordinator | Matthew Reid Seife |
| Original Dialogue Mixers | Vince Caro • Bobby Johanson • Doc Kane |
| Dialogue Recordists | Michael Rivera • Jeanette Browning Hernandez |
| Additional Production Sound | Kenny Pickett |
| Production Sound Assistant | Veronica Toledo |
Studio Mastering
| | |
| --- | --- |
| Studio Mastering Director | Cynthia Slavens |
| Home Entertainment Supervisor | Eric Pearson |
| Senior Scientist | Dominic Glynn |
| Studio Mastering Manager | Robert Tachoires |
| Administration Manager | Beth Sullivan |
| Studio Mastering Supervisor | Robin Leigh |
| Colorist | Mark Dinicola |
| Color Grading Operator | Susan Brunig |
| Digital Cinema Supervisor | Erik Anderson |
| Studio Mastering Coordinator | Molly Speacht |
| Media Control Center Operators | Glenn Kasprzycki • Cristopher Knight • Richard Pinkham |
| Media Control Center Assistant | Matt Wilkinson |
| Senior Projectionist | John Hazelton |
| Projectionist | Samantha Benedetti |
Stereoscopic 3D
Stereo Supervisor
Bob Whitehill
Stereo Managers
Dallas Kane
Danielle Cambridge
Stereo Technical Lead
Jay-Vincent Jones
Stereo Artists
Nancy Anais Dinh
Marco Antonio Marquez
Stewart Pomeroy
International Production
| | |
| --- | --- |
| International Production Director | Cynthia Lusk |
| Associate International Supervisor | Meghan Driscoll |
| International & Stereo Coordinator | Kristina Truong |
| International Technical Lead | Jay Carina |
| International Technical Artist | Patrick James |
| International Editorial | Lucas Glashoff • Sophia Ohara |
Post Production Sound
Post Production Sound Services by
Skywalker Sound
A Lucasfilm Ltd. Company
Marin County, California
| | |
| --- | --- |
| Supervising Sound Editors | Coya Elliott • Ren Klyce |
| Re-Recording Mixers | David Parker • Ren Klyce |
| Dialogue/ADR Supervisor | Cheryl Nardi |
| Sound Effects Editors | Kimberly Patrick • Jonathon Stevens • Steve Orlando |
| Foley Supervisor | Thom Brennan |
| Foley Editor | Dee Selby |
| Assistant Supervising Sound Editor | Lisa Chino |
| Assistant Sound Effects Editor | Nicholas Docter |
| Foley Artists | John Roesch • Shelley Roden |
| Foley Mixer | Scott Curtis |
| Additional Re-Recording Mixer | Nathan Nance |
| Assistant Re-Recording Mixer | Liz Marston |
| Post Production Sound Accountant | Cathy Shirk |
| Client Services | Eva Porter |
| Head of Engineering | Steve Morris |
| Head of Production | Jon Null |
| General Manager | Josh Lowden |
Additional Voices
Muhaned Aljabiry
Lanei Chapman
Sylvianne Chebance
Lilly Doyle
Dariana Fustes
Willow Geer
Elsa George
Ramone Hamilton
Islie Hirvonen
Madeline Hirvonen
Avery Jones
Mike Jones
Brigitte Kali
James Kyson
Jamie MacLean
Jeremy Maxwell
Piotr Michael
Ulka Simone Mohanty
Angel Oquendo
Hyein Park
Ajani Perkins
Nicole Pettis
Sam Sako
Hans Schoeber
J. Garett Sheldrew
Emmanuel Todorov
George Vincent
Avery Kidd Waddell
Stewart J. Zully
Music
Vice President, Music Production
Andrew Page
Music Editor
Sally Boldt
Score Engineering
Atticus Ross • Brendan Dekora • Tommy Simpson
Nick Chuba • Kyle Hoffman
Joe Gardner Piano Performances by
Jon Batiste
Jazz Compositions Recorded & Mixed by
David Boucher
Jazz Orchestrations by
David Giuli
Music Preparation by
Booker White
Music Production Affairs
Donna Cole-Brute
Manager, Music Production
Ashley Chafin
Music Production Assistant
Jimmy Tsai
Digital Recordist
Kevin Harp
Featured Jazz Musicians
Eddie Barbash • Tia Fuller • Marcus Gilmore
Roy Haynes • Phil Kuehn • Linda May Han Oh
Joe Saylor
Edna Brewer Middle School Jazz Band Conducted by
Zack Pitt-Smith
Jazz Music Contracted by
Reggie Wilson
Jazz Music Recorded at
Capitol Studios • Reservoir Studios-NYC
Skywalker Sound • Sunset Sound Recorders
Jon Batiste appears courtesy of Verve Label Group, a Division of UMG Recordings, Inc.
"Things Ain't What They Used to Be"
(instrumental)
Written by Mercer Ellington
"II B.S."
Written & Performed by Charles Mingus
Courtesy of The Verve Music Group
Under license from Universal Music Enterprises
"Subterranean Homesick Blues"
Written & Performed by Bob Dylan
Courtesy of Columbia Records
By arrangement with Sony Music Entertainment
"Body and Soul"
Written by John Green, Edward Heyman, Robert Sour, Frank Eyton
Performed by Herbie Hancock
Courtesy of Columbia Records
By arrangement with Sony Music Entertainment
"Apple Tree"
Written by Erica Wright, Robert Bradford
Performed by Erykah Badu
Courtesy of Motown Records
Under license from Universal Music Enterprises
"Cristo Redentor"
Written by Duke Pearson
"We Get Along"
Written by Joseph Crispiano, David Anthony Guy, Sharon Jones,
Catherine Orchard, Gabriel Roth, Homer Steinweiss
Performed by Sharon Jones & The Dap-Kings
Courtesy of Daptone Records
"Rappin Ced"
Written & Performed by Daveed Diggs
Produced by Daveed Diggs, Jonathan Snipes & William Hutson
"Check the Rhime"
Written by Roger Ball, Malcolm Duncan, Kamaal Ibn John Fareed,
Stephen Ferrone, Alan Gorrie, Ali Shaheed Jones-Muhammad,
Owen McIntyre, Minnie Riperton, Richard Rudolph, Hamish Stuart,
Malik Izaak Taylor, Leon Ware
Performed by A Tribe Called Quest
Courtesy of RCA Records
By arrangement with Sony Music Entertainment
"Parting Ways"
Written, Produced & Performed by Cody ChesnuTT
"Space Maker"
Written by Walter Norris
"It's All Right"
Written by Curtis Mayfield
Produced & Performed by Jon Batiste
Pixar Studio Team
Administration
Aly Fidiam-Smith
Morgan Karadi
Kenya Randle
Carly Riley
Josh Saletnik
Wendy Dale Tanzillo
Christine Wilcock
Archives & Exhibitions
Liz Borges-Herzog Welburn
Sharon Dovas
Christine Freeman
Lauren Gaylord
Kayla D. Harriel
Maren A. Jones
Samantha Kohler
Carol Moen Wing
Brianne Moseley
Juliet Roth
Fred Schlichting
Melissa Woods
Business Affairs & Legal Counsel
Serena Dettman
Gabriela Fischer
Richard Guo
Lara Lesieur Pendleton
Elliot Simons
Rachel Tharp
Jody Weinberg
Consumer Products, Interactive & Publishing
Nick Balian
Sarah Boggs
Leila Chesloff
Deborah Cichocki
Molly Glover
Molly Jones
Stella Koh
Christopher Meeker
Alexis Lombardi Nelson
Jonathan Rodriguez
Kim Ross
Rob Rowe
Delilah Smith
Jenny Moussa Spring
Jen Tan
Scott Tilley
Shiho Tilley
Lauren Uyeda
Craft Services by Luxo Café
Jennifer Johnston
Vivian Rodriguez
Andrea Aleman
Jonathan Cornett
Aaron Grimm
Sara Kosuth
Chonthira Gurney
Mark Halverstadt
Deanie Hickox
Bayani Inclano
Marylou Jaso
Derrick Jones
Tiffany Lopez
Craig Marshall
Constantino Martinez
Gerardo Osorio
Alexander Pimwong
Alyssa Promessi
Julio Quintero
Brittany Smith
Nathaniel Smith
Darrell Valor
Sayoko Wu
Creative Content
Jennifer Zaccaro
Trish Carney
Gairo Cuevas
Sarah Dunham
Lauren Goralski
Christina F. Julian
Tony Kaplan
Erica Milsom
Jeremy Quist
Brian Tanaka
Chelsea Walton
Custom Animation Production
Marc Sondheimer
Eman Abdul-Razzak
Eric Anderson
Jaraed Bello
Eric S. Degner
Airton Dittz, Jr.
Richard Gunzer
Ryan Howell
Jeremy Lasky
Samuel Lehmer
Jeanette Penley Marker
Claire Munzer
Justin Ritter
Emma Schiappacasse
Ross Haldane Stevenson
Serena Warner
Brad Winemiller
Anthony Ho Wong

Development
Amy Ellenwood
Jacob Combs
Marguerite K. Enright
Nicole Paradis Grindle
David Lally
Mark Nielsen
Emily Salas
Mariah Thompson
Shannon Wood
Facility Operations
Patty Bonfilio
James Andereggen
Marco Castellanos
Erin Collins Butler
Michael Douglass, Jr.
Darrin Fichera
Matt Gagnebin
Jared Gonzales
Hsiao Liu
Andrew Macrae
Edgar A. Ochoa
Kyle Roldan
Matthew Sarubbi
Peter Schreiber
Bill Shea
Brian Torres
Finance
Mark Joseph
Kentaro Hinoki
Staphon Arnold
Michelle Liu Chung
Bess Daubenmire
Kristi Gamble
Valerie Hathaway
Heather D.C. Jackson
Kheron Jones-Kassing
Rosana Kot
Kate Lardiere
Michelle Lopez
Goril Lynghaug
Kelsey Monken
Kacy Naylor
Karen Perry
Stephanie Pham Aganon
Mary Runyon
Kristina Ruud-Hewitt
Michelle Simons
Shari Villarde
Deana Walker
Annette Wang
Inclusion Strategies
Alyssa Del Vigna • Tim Vigue
Marketing
Britney Best
Andy Dreyfus
Arik Ehle
Lisa Fletcher
Adam Gates
Cherie Hammond
Sureena Mann
Angela Marie Mistretta
Desiree Mourad
Shannon Nicosia
Karen Paik
Silvia Palara
Kelsey Pighin
Jay Ward
Zena Weber
Jesse Weglein
Clayborn Welch
Timothy Zohr
People Team
Kim Diaz
Jennylyn Mercado Huynh
Jamie Woolf
Tricia Andres
Mariana Denight
Courtney Dingel
Peggy Dollaghan
Edwin Fabian
Sara Geimer
Graham Gibson
Sara Hanlan
Mike Huey
Frances Kang
Sara Lo Knodell
Jonathan Lee
Rona Francisco Li
Marcos Navarrete
Allison Parker
Heidi Rosenfelder
Beth Sasseen
Chris Stevenson
Addielyn Thurston
Chrissa Urquiola
Pixar University
Judith Angulo
Kelley Choi
Hannah Chu
Kathleen Cosby
Jessica Psy DeLacy
Joshua Hollander
Tia Wallace Kratter
Publicity
Michael Agulnek
Betsy Abendroth
Maya Anderson
Krissy Bailey
Deborah Coleman
Emily Sakamoto-Steidl
Chris Wiggum
RenderMan Development
Oliver Meiseberg
Marc Bannister
Adrian Bell
Katrin Bratland
Jonathan Brouillat
James Burgess
Per Christensen
Julian Fong
Sarah Forcier
Stephen Friedman
Fran González García
David Hackett
Ian Hsieh
Sarah Hutchinson
Andrew Kensler
Charlie Kilpatrick
Philippe Leprince
Max Liani
Mark Manca
Jed Miller
Tom Nettleship
Cliff Ramshaw
Brenton Rayner
Trina M. Roy
Jonathan Shade
Jeffrey Varga
Wayne Wooten
RenderMan Sales & Marketing
David M. Laur
Leif Pedersen
Dylan Sisson
Wendy Wirthlin
Safety & Security
Rod Pearson
Lois Banks
John Bennett
Marlon Castro
Paul Chideya
Isaiah Clark-Sanders
Richard Cogger
Carolina Gaskin
Armando Gutierrez Gonzalez
Kristine A. Javier
Richard Kirk
Mlinzi Majigiza
Laurie Pachorek
Adrian Rico-Galvez
Joni Superticioso
Tracey Walker
Software Research & Development
Design & Engineering Leadership
Ryan Bujnowicz
Joachim De Deken
George Elkoura
F. Sebastian Grassia
Thomas Hahn
Florian Hecht
Hayley Iben
Pol Jeremias-Vila
Jason Kim
Steve Lavietes
Brett Levin
Dan McGarry
Josh Minor
Ronald Ng
Cory Omand
Jack Paulus
Michael Rice
Susan Salituro
Dirk Van Gelder
Florian Zitzelsberger
Management
Alicea Lin Engquist
Timothy Palmer
Jilliene Tongson
David Sokolosky
Jessica Tran
John Warren
David Wehr
Assets & Infrastructure
Iván Mauricio Calderón
McKay Farley
Shahbaz Khan
Kyle Lovrien
Edward Luong
Eliot Smyrl
Rachel Strickler
Carl Jon Van Arsdall
Freeson Wang
Jack Zhao
Core Engineering
Raja Bala
Sunya Boonyatera
Tom Cauchois
Adam Fish
Morgan Fritz
John Loy
Alex Mohr
Vivian Morgowicz
Corey Revilla
Kees Rijnen
Florian Sauer
Adam Woodbury
David G. Yu
Presto Animation System
Matthew Alsup
Jim Atkinson
Allison Bianchi
Andrew Butts
Juei Chang
Tim Condon
Jared Counts
Steven Dao
David Eberle
Matthias Goerner
Mark Hessler
Matt Johnson
Venkateswaran Krishna
Heegun Lee
Hsiao-Hsien Aaron Lo
Deneb Meketa
Gary Monheit
Duc Manh Nguyen
Witawat Bik Rungjiratananon
Burton Siu
Christine Waggoner
Production Software
David Baraff
Philip Floetotto
Peter Nye
Gates Roberg-Clark
Research
Tom Duff
Fernando De Goes
Kurt Fleischer
Mark Meyer
Sarah Radzihovsky
Shading, Lighting, FX & Rendering
Wendy Chen
Gregory Finch
Joshua Jenny
Doug Letterman
Daniel McCoy
Joao Montenegro
Jeremy Newlin
Chris Schoeneman
Emily Weihrich
Chad Williams
Richard Yoshioka
Story & Editorial
Julian Y.C. Chen
Stefan Schulze
Stephan Steinbach
Systems
Technical Leads
Dale Bewley
Lars R. Damerow
Grant Gatzke
Josh Grant
Thomas Indermaur
Chris Lasell
David Nahman-Ramos
Wil Phan
Peter Plackowski
David Sotnick
Christopher C. Walker
Management
Joel Bruck
Tyler Fazakerley
Joseph Frost
Alisa Gilden
Dan Hoffman
Matthew Muhili Lindahl
Anne Pia
May Pon
Laura Savidge
Jason Watkins
Engineering & Support
Administration & Operations
Wesley Callow
Teresa Conaty
Ling Hsu
Jane Murphy
Asset Administrators
Tiffany Reno Fung
Susanne Rublein
Shawn Zhou
Backups
Jonathan Hadden
Jose Richard Ignacio
Bob Morgan
Mac & Windows
Tlaloc Alvarez
Dan Berman
Nic Bishop
J. Darion Cuevas
Aurica Hayes
Cory Ander Knox
Kristoffer Landes
Leslie Law
Terry Lee Moseley
Jessica Snipes
Media Systems
Chris Collins
Warren Latimer
Candace Magaña
Edgar Quinones
Steven Ricks
Jessica Wan
Production Support
Rain Angeles
Henry Chau
John Henry Frankenhauser
Ian Westcott
Production Systems Engineering
Bethany Jane Hanson
Wendy Heffner
Mike H. Mahony
Eric Peden
Felix O. Santiago
Heidi Stettner
Rosie Wacha
Production Systems Operators
Eric Bermender
Bryan Bird
Matt Elser
Adam Fuchs
Yun Lien
Morgan Miars
Andy Thomas
Peter Ward
Telecom
Michael Stewart Johnson
Mark Pananganan
UNIX
Mark Fernandez
Robert Hamrick
Shawn Hovis
Samuel Le
Aaron Russo
Nelson Sette Siu
Charles Sochin
Web Development
Collin Allen
Christine Jones
Joanna Laurent
Darla Lovrin
Theme Parks
Anthony A. Apodaca
Keri Cicolani
Liz Gazzano
Roger Gould
Samantha Gurash
Heidi Holman
Donna Quattropani
Steve Mason
Krista Sheffler
Tasha Sounart
Carol Wang
Recent You Seminar Graduates
Aeralyn
Aleannah
Anna
Anrin
Arthur
Avalon
Bruce
Camden
Camille
Cary
Clyde
Cody
Daniel
Dot
Eli
Elliot
Isabela
Izzy & Jack
Jude
Lucy
Manea
Max
Mekhi
Momiji
Norah
Sunny
Teddy
Wolfgang
Special Thanks
Kenya Barris
Ryan Coogler
Brenda Hsueh
Kelsey Mann
Kiel Murray
Lee Unkrich
Thank you to the individuals, organizations, and locations who inspired and assisted us in our research
Cultural, Music & Faith Based Advisors
Camille Archer
Raphael Bousso, Ph.D
Loren Carpenter
Rachel Carpenter
Rabbi Judah Dardik
Mike Denson
Aaron Diehl
Stuart Dole
Janet Durgin
Sullivan Fortner
Grace Hill Media
William Hanks
Quincy Jones
Kayhan Kalhor
Daijaku Judith Kinst
Mark Labberton
Yo-Yo Ma
Frank Martorelli
Karl McIntyre
Kathie Moore
Jim Nadel
Philip Novak
Seth Sanders
Suzanne Savage
Dr. Rita Sherma
Dr. Stuart Sumida
Wu Tong
Dr. Kali Trzesniewski
Archana Venkatesan
Cassandra Vieten
Dr. Mark Alexander
100 Black Men
of America, Inc.
Kyle Bowser & Robin Harrison
NAACP
Hon. Suzan Johnson Cook
3rd US Ambassador,
Int'l Rel. Freedom,
Obama Admin.
Dr. Helena Johnson
National Council
of Negro Women
Deb Kersey
Oakland CARES/National CARES
Mentoring Movement
Dr. Kimberly Jeffries Leonard
The Links, Inc.
Dr. Michael Lomax
UNCF
Dr. Zina C. Pierre
Reyarp Strategies Group
April Reign
#OscarsSoWhite
Haydn Wright
Essence
National Museum of African American History & Culture
A Smithsonian Institution Museum
Secretary Lonnie G. Bunch III
Timothy Anne Burnside
Mary Elliott
Dr. Deborah L. Mack
Auntaneshia Staveloz
Jim Crow Museum
Franklin Hughes
Lisa Kemmis
Robert Murray
Cyndi Tiedt
Dr. David Pilgrim
Patty Terryn
Raul Lindsay
The Studio Barber Lounge
Alameda, CA
Azizi Zee Perkins
Buddy's Clean Cuts
Emeryville, CA
Jerron Robertson
His Imperial Majesty (H.I.M.) Barbershop
Oakland, CA
Veda Ambeau
Shirley's Designs & Alteration
Oakland, CA
Puje Dorjsuren & Zoltan Hajnal
Advanced European Tailoring
Berkeley, CA
Thuy McElravy
Eclipse Alterations
Oakland, CA
Nathaniel Hawthorne Middle School 74
New York, NY
Village Vanguard
New York, NY
Yoshi's Jazz Club
Oakland, CA
The Borough of Manhattan
New York, NY
The Borough of Queens
New York, NY
Additional Thanks
Mike Birbiglia
Phil Cousineau
Julie Ann Crommett
Mary Alice Drumm
Bill Hader
Lauren Harrold
Leslea Hlusko
Rashida Jones
Tatyana Kalinga
Dacher Keltner
Chris Kim
Rebecca Ko
Nick Kroll
Victoria Labalme
Kevin Lasko
Meg LeFauve
Hallie Lomax
Julie Lynn
Jason Moran
John Mulaney
Pam Murray
Frank Oz
Amy Poehler
Kori Rae
Denise Ream
Simon Rich
Symone Sanders
Galyn Susman
Brian Walker
Andrea Warren
Pixar Senior Creative Team
Enrico Casarosa
Mike Jones
Dan Scanlon
Mary Coleman
Brian Larsen
Domee Shi
Josh Cooley
Angus MacLane
Pete Docter
Adrian Molina
Peter Sohn
Brian Fee
Bob Peterson
Pixar Production Department Heads
Andrew Beall
Sarah Jo Helton
Colin Bohrer
Nancy Howard
Becki Rocha Tower
Isabel Conde Maki
Cillian Libbert-Duncan
Pamela Darrow
Cherise Miller
Jenni Tsoi
Sally Garbarini
Lee Rasé
Pixar Senior Technology Team
John Kirkman
Steve May
Guido Quaroni
Pixar Senior Leadership Team
Reema Batnagar
Lindsey Collins
Thomas Porter
Jonathan Garson
Jonas Rivera
Jim Morris, VES
Chris Kaiser
Katherine Sarafian
Jim Kennedy
Dedicated to all the mentors in our lives

2020 Official Selection
| | | |
| --- | --- | --- |
| No. 52618 | | Original Soundtrack Available on |
Sound created in Dolby Atmos
Henry Tanner, The Banjo Lesson, Photograph Courtesy of Hampton University Museum and Archives.
McArthue Binion, Rutabaga: In the Sky, 1978-1979. Image courtesy of Modern Ancient Brown, Inc.
©2020 DISNEY ENTERPRISES, INC./PIXAR
All Rights Reserved
For the purposes of copyright law in the United Kingdom,
Pixar was the owner of copyright in this motion picture immediately after it was made.
Distributed by
Walt Disney Studios Motion Pictures
Created & Produced at
Pixar Animation Studios
Emeryville, California
...and in homes at least six feet away from each other
throughout the Bay Area.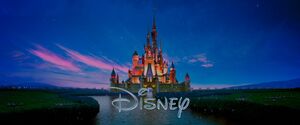 References