Jurassic World: Dominion Dominates Fandom Wikis - The Loop
Play Sound
Full credits for Over the Moon (2020).
Logos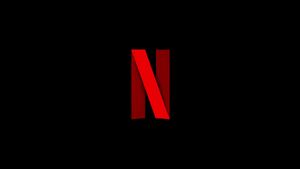 Opening
Netflix Presents
A Netflix/Pearl Studio Production
A Glen Keane Productions Presentation
"OVER THE MOON"
Closing
In Loving Memory of
Audrey Wells
Directed by
Glen Keane
Produced by
Gennie Rim, p.g.a.
Produced by
Peilin Chou, p.g.a.
Written by
Audrey Wells
Co-Directed by
John Kahrs
Line Producer
Lisa M. Poole
Executive Producers
Janet Yang
Glen Keane
Executive Producer
Ruigang Li
Executive Producers
Frank Zhu
Thomas Hui
Original Songs Written by
Christopher Curtis
Marjorie Duffield
Helen Park
Original Score Composed by
Steven Price
Cathy Ang as Fei Fei
Phillipa Soo as Chang'e
Robert G. Chiu as Chin
Ken Jeong as Gobi
John Cho as Father
Ruthie Ann Miles
as
Ma Ma
Margaret Cho
as
Auntie Ling and Gretch
Kimiko Glenn
as
Auntie Me
Artt Butler
as
Uncle and Bill
Irene Tsu
as
Grandma
Clem Cheung
as
Grandpa
Conrad Ricamora as Houyi
and Sandra Oh as Mrs Zhong
Production Designer
Céline Desrumaux
Editor
Edie Ichioka, a.c.e.
Head of Story
Steven MacLeod
Head of Layout
John Bermudes
Character Designers
Glen Keane
Jin Kim
Brittany Myers
Chang'e Costume Designed by
Guo Pei
Choreography by
Kyle Hanagami
Co-Production Supervisors
Cindy Zhou
Crystal Xia
VFX Supervisor
David Alexander Smith
Head of Character Animation
Sebastian Kapijimpanga
Co-Producer
John Kreidman
Character Animation Leads
Juan Alejandro Gomez Acosta
Martin Esnaola Scotto
Ricardo Jost Resende
Jeff Panko
Nick Starcevic
Sigurdur Orri Thorhannesson
John Turello
CG Supervisors
Thai Bach
Clara Chan
Dylan Gottlieb
Joosten Kuypers
Sound Design Consultant
Gary Rydstrom
Supervising Sound Editors
Jeremy Bowker
Qianbaihui Yang
Crawl Art
Casting by
Micah Dahlberg, C.S.A.
Cast


(In Order of Appearance)
| | |
| --- | --- |
| Space Dog/Rail Worker #3 | Glen Keane |
| Young Fei Fei | Brycen Taylor Hall |
| Mother | Ruthie Ann Miles |
| Father | John Cho |
| Fei Fei | Cathy Ang |
| Bungee | Edie Ichioka |
| Male Customer/Rail Worker #2 | Greg Watanabe |
| Photographed Mother | Elizabeth Pan |
| Photographed Father/Rail Worker #1/Delivery Man | James Taku Leung |
| Photographed Son | Josiah D. Lee |
| Photographed Daughter | Lucy Lin |
| Townperson/Teacher | David Chen |
| Mrs. Zhong | Sandra Oh |
| Chin | Robert G. Chiu |
| Auntie Ling/Gretch | Margaret Cho |
| Auntie Mei/Lulu | Kimiko Glenn |
| Uncle/Bill | Artt Butler |
| Grandma | Irene Tsu |
| Grandpa | Clem Cheung |
| Blue Lunette | Brittany Ishibashi |
| Pink Lunette | Janice Kawaye |
| Yellow Lunette | Trisha Vo |
| Chang'e | Phillipa Soo |
| Gobi | Ken Jeong |
| Houyi | Conrad Ricamora |
Additional Screenplay Material by
Jennifer Yee McDevitt
Alice Wu
Creative Development
Justinian Huang
Production


Pearl Studio
Senior Production Supervisors
Maddie Lazer • Trisha Vo
Production Supervisor
Cao Jue
Production Supervisor - China
Rachel Shu
Central Coordinator
Wancy Cho
Script Coordinators
Christina Foster
Shelby Lynn Peake
Production Coordinators
Stasia Fong
Tiffany Chiu
Kinga Vasicek
Recruiting
Traci Mars
Production Accountant
Ilene Morgan
1st Assistant Production Accountant
Aaron Drucker
Production Assistants
Peter Egan
Nate Charpentier
Chris Barnett
Production Intern
Reyna Abarca
Story


Pearl Studio
Head of Story
Steven MacLeod
Story Artists
Glen Keane
Hikari Toriumi
Jihyun Park
Aurian Redson
Ryan Savas
Lily Nguyen
Sharon Bridgeman Lukic
Additional Story Artists
Shiyoon Kim
Ariana Oh
David Woo
John Puglisi
Editorial


Pearl Studio
Lead Editor
Edie Ichioka, a.c.e.
Associate Editors
Mark Keefer
Peter Ettinger
First Assistant Editor
Caitlin Gutenberger
Second Assistant Editor
Bridget Kiernan
First Assistant Editor - Post
Shane Glick
Additional Editor
Ivan Bilancio
Additional Assistant Editor
Wellington Harrison
Art Department


Pearl Studio
Production Designer
Céline Desrumaux
Lead Character Designer
Jin Kim
Character Designers
Brittany Myers
Leo Sanchez Barbosa
Alexis Liddell
Visual Development Artists
Wang Rui
Elle Shi
Eusong Lee
Lunaria Set Supervisor
Jérémy Baudry
Set Designers
Edwin Rhemrev
Mehrad Isvandi
Benoit Tranchet
Color Designers
Marion Louw
Tuan Yuan
Set Modeler
Akin Adekile
Additional Artists
Amamda Bell
Theo Guignard
Minyu Lee
Guillermo 'Willie' Real
Alejandro Diaz
Tang Heng
Hugo Moreno
Cedric Schmitt
Victoria Ying
Alice Dieudonne
Shiyoon Kim
Joe Moshier
Noëlle Triareau
Additional Concept Artists
Zhuang Qi
Jane Li
Qiu Zexin
Layout


Pearl Studio
Head of Layout
John Bermudes
Lead PreVis Artists
Craig Paul Van Dyke
PreVis Artists
Don Reich
Earl A. Hibbert
2D Animation


Pearl Studio
Animation Assistant
Aidan Terry
Effects Animator
Phillip Vigil
2D Compositor
Sam Sparks
Additional Animation Support
Hikari Toriumi
Max Keane
Technical Direction and Development


Pearl Studio
Senior IT Manager
Sinux Shen
Supervising Technical Director
Rudy Cortex
Technical Directors
Satish Goda
Jerry Ma
Animation and Imagery
by
Sony Pictures Imageworks
Digital Producer
Ryan Gilleland
Digital Production Managers
Amanda Hui
Alyse Joseph
Sam Marks
Modeling
Modeling Supervisor
Marvin Kim
Modeling Leads
YeenShi Chen
Andrea Matamoros
Modelers
Yohan Bang
Leon Enriquez
Lorena Garcia Romero
Ander Gutierrez Villegas
Jason Irish
Yoon Sung Jeong
Marcos Iana Kang
Phoebe Jin-Ah Kim
Unsol Park
Character Set Up
Character Setup Lead
Javier Solsona
Character Setup TDs
Davoud Ashrafi
Mike Cole
Eyad Hussein
Enoch Ihde
Makarand Nazirkar
JQ Park
Roman Rajbhandari
Jaidev Singh
Graham Sukhiani
Tong Zhang
Texture Painting
Texture Painting Lead
Nicolle Cornute-Sutton
Texture Painters
Marie Ayme
Susan Kornfield
Rafael Resende de Oliveira
Donjin Seo
David Valdez
Look Development
Look Development Lead
Alan Zhongan Chen
Look Development Artists
Antonio Carrasco Pinto (Antoko)
Shun Sing Edward Lee
Kimberley Liptrap
Layout
Rough Layout Lead
Adam J.M. Holmes
Rough Layout APM
Melanie Lowe
Rough Layout Artists
Vanessa Blair
Remi "Ricarpette" Branon-Maillet
May Chow
Michael Evans
Jessica Minh Giang
Gary Hendry
Delna Kapadia
Jonathan Meret
Fernao Morato
Martin Parissenti
Nicholas Smolyn
Charles Trebino
Alexandra Tronel
Brian Walters
Final Layout Lead
Linh Mai Nguyen Chan
Final Layout Coordinator
Jarrett Klingbeil
Final Layout Artists
Daniel Laczkowski
Daniela Campos Little
Grace Stephany Zelayaran Rivera
Pipeline
Pipeline Supervisor
Stefaan Nora Contreras
Pipeline Lead
Shabnam Abbarin
Pipeline TDs
Nathaniel Ogbonna Anozie
Mary Elise Elam
Jonghwan Hwang
Victoria McGowen
Yafes Sahin Nadima
Kartik Sundararajan
Roman Nikolaevich Volodin
Animation
Animation APM
Cody Fox
Animation Coordinators
Angela Batten
Emily Delion
Jean (Susan) Lee
Kylee Ann Taylor
Technical Leads
François F. Laurent
Joseph Taylor
Animators
Josh Adler
Florent Arnould
Sagar Arun
Ozan Onur Basaldi
Leo Beall
Julie Bernier Gosselin
Simon Zizan Black
Patrick Blazin
Bailey Brent
Simone Andrew Brundisini
Martin Campos Amoros
Emma Cartwright
Daniel Ceballos
Donald KH Chan
Byung Joo Choi
Jesse Cnockaert
Jermy Cummings
Terry Dankowych
Tom Davis
Andre De los Rios
Romain Digonnet
Janel Drewis
Shae Dunser
Jennifer M. Duverglas Palacios
Kate Forrest
Carlos Fraiha
Joan Marc Fuentes Iglesias
Atsuo Fujiware
Kitty Lai Ching Fung
David Gimenez Coronas
Marina Galvao Duque
Morgan Gonzales
Anna Gopin
Evelyn Gunawan
Brandon Robert Harris
David Hernandez
Kevin Herron
Eike Hoppmann
Alex Seunghoo Ihm
Yuko Ikeda
Kevin Jackson
Tristan Jeanbourquin
Sangyeong Jeong
Tyler Kakac
Rishi Kaul
Kyesook Kim
Nicolette Kiss
Aleksandar Kolev
Kentaro Komiya
Mangolia Ku Lea
Chaeyeon Lee
Minseok Lee
Seung Gi Lee
Sophia Seung Hee Lee
Kim Leow
Bobby Liauw
Jason Lindsay
Fraser Littlejohn
Jennifer Liu
Dave Mah
Leandro Martins
Naoko Mizutori
Kristin Muller
Aniket Natekar
Juan Carlos Navarro Gomez
Nicholas Nostbakken
Ryan O'Reilly
Kohel Ohata
Enrique Oliva Piferrer
Luke Osborne
Zac Overcash
Florian Parrot
Marshall Peterman
Sean Ari Peterson
Rafael Polanczyk
Daniel Pozo
Eddie Prickett
Jenny Ra
Catherine Racette
Sinu Raghavan
Victor G Reano
Mario Richard
Humberto Rosa
Agustin Ross Beraldi
Cuillaume Roux
Atsushi Sato
Renato Sena
Emma Shih
Tatsuyuki Shimada
Jia Loon Sim
Tania Simeons
Ryan Sivley
Eulrang Song
Hiroya Sonoda
Jason "Spilly" Spilchak
Sikand Srinivas
Eric Stinnissen
Chris Su
Derek Tennehill
Roberto Tifi
Takuro Togo
Brett Tombari
Juan Mi Vadell
Nideep Varghese
Andy Wakeley
James R. Ward
Daniel Waters
David Wesch
Jeeyun Won
Aya Yoshizono
Character Effects
Character Effects Supervisor
Brian D. Casper
Character Effects Leads
Jennifer Lasrado
Andrea Parkhill
Character Effects Coordinator
Kelly Sung
Character Effects Artists
Artura Aguilar
Kori Amackar
Jason Baldwin
Danny Breeze
Osmel Carrizo
Andy Kong Mei Cheung
Cruz Contreras Mastache
William Eckroat
Orrie Fung
Michael Hardie
Katya Isichenko
Katie Xiaoya Jin
Erik R. Johansson
Aaron Fang-Jen Lee
Jeff Martin
Leslie Elizabeth Martin
Baptiste Miquel
Jessica Moreau
Naveen Kumar Natarajan
Czar Ryan Ompad
Nikheel Patel
Vikram Puttanna
Hiro Ren
Dylan James Rimmer
Aurore Sabrier
Guillermo Sanchez Camacho
Tejes Sanghavi
Ryan Saper
Bruno Tornisielo
Dulce Lou Velazquez
Jeremy Villemaire
Chris Yee
Ruilin Zoe Zhang
Effects Animation
Effects Animation Supervisor
Ian Farnsworth
Effects Animation APMs
Stephanie C. Lee
Effects Animators
Paulo Cesar Biajante
Aaron Dennis
Eric Ennis
Alex Gabriel
Xian Guan
Christian Epunan Hernandez
Torin Howe
YJ Lee
Diana Li
Ganesh Lakshmigandan
David Lavole
Alex Loboda
Natalia Loktionova
Alex Manita
Stephanie Molk
Michael Petty
Gunnar Radeloff
Reinhold Rittinger
J.M. Santiago
Zoran Stojanoski
Sujil Sukumaran
Donna WY Tang
Tuong-Van Ngoc Tran
Colby Winfield
Matte Painting
Matte Painting Lead
Tiberius Viris
Matte Painting Coordinator
Alican Saglamyurekli
Matte Painters
Josh Evans
Katherine Laflamme
Jane Tubincshlak
Monique Williams
Lighting and Compositing
Lighting and Compositing Leads
Geeta Basantani
Shreyasi "Yoshi" Das
Navjit Singh Gill
Pat Lun Lam
Pierre Pages
Lighting APM
Claire Sun
Lighting Coordinators
Kylee Fittipaldi
Naomi Sider
Connie Sung
David Tesi
Lighting and Compositing Artists
Sagar Alodiya
Ellie Cho
Lester James Chung
Joseph (JP) Connery
Thomas Cosolito
Charles Cronkrite
Nicholas Cross
Chris Cunningham
Bruno de A. Magalhaes
Alfonso de la Cruz
Brian P. Dean
Thomas Devorsine
Stefano Di Noia
Cecilia Azyhadee Diaz Teran Pozos
Diego Duarte Ramirez
Reza Farsad
Marq Faulkner
Anuar Figueroa Casillas
Luca Fiorentini
Kyle Fox
Michelle Gao
Marta G. Sotodosos
Phillip Giles
Natalie Greenhill
Dorien Gunnels
Jessica Hwang
Neeraj Ingle
Stephen Boyd Jones
Pearl (Luen Chee) Lai
Yogesh Lakhani
Romain Lavoine
Iris Lee
Kyu Huang (Ray) Lee
Yong min Luke Lee
Napur Mahadik
Mickael Mandonnet
Will McCrate
Kevin McDonald
Mirian Melzi
Eileen H. Peng
Camil Planella
Edwin Poon
Abishek Prasad
Scott Prior
Catlin Rose Scroggie
Arnaud Servouze
Vinith Jaya Shetty
Heekyung Shin
Geraldine Smith
Uros Simic
Baljinder Singh Bassi
Julien Soulage
Bradey Strong
Martin Tardif
Guillaume Thierry Thimus
Ryan Tulloch
Abel Vargas
Anil Verma
Oleksandr Vozniuk
Ian KH Woo
Michael Zhang
Stereo
3D Stereoscopic Supervisor
Jameson Schultz
Stereo Coordinator
Thomas Hannivan
Stereo Layout Artists
Rochelle Brown
Michael Jimenez
Resource Management
Production Services Lead
Mark Inouye
Production Services Technicians
Melissa Liang
Nguyen Nguyen
Elliott Sulz
Conrad Velasco
Samuel Wong
Production
Resource Management Associate Production Manager
Lauren Lanster Cohen
Additional Associate Production Manager
Kimberly Station
Editor
Anik Seguin
Editorial Coordinator
Jamey Wieser
Production Office Coordinator
Liam Manglano
Production Assistants
Mara Cruz
Clayton Goldhawk
Juliet Lo
Alyd Maximilian Thierry Llewellyn
Production Accountants
Ola Mota
Taryn Rentschier
For Sony Pictures Imageworks
Head of CG
Daniel Kramer
Executive Animation Producer
Mandy Kisthardt Tankenson
Pipeline Architects
John Hood
Cottalango Leon
Orde Stevanoski
Software Architects
J. Robert Ray
Larry Gritz
Technical Production Managers
Rohit Jain
Camille Mateos
Steven Vargas
Color Scientist
Michael Dolan
Software Leads
Armin Bruderlin
Marc Andre Davignon
Lee Kerley
Christopher Kulla
Lucas Miller
Sosh Mirsepassi
Daniela Hasenberg
Software Engineers
Jesse Andrewartha
Rosa Behrens
Ryan Bottriell
Xinling Chen
Jeren Chen
Mei Chu
Alejandro Conty
François Coulon
Ivan DeWolf
Scott Englert
Nick Fowler
Alex Gerveshi
Daniel Greenstein
Ole Gulbrandsen
Jiang Han
Pavel Jurkas
Laura Kasian
Philip Larson
Pascal Lecocq
Calvin Lee
Mike Lyons
Buthaina Mahmoud
Kenneth Nicil
Marteinn Orn Oskarsson
Fermi Perumal
Jordon Phillips
Nadia Pranabudi
Aleksei Rusev
Kurian Onnunny Samuel
Nadar Samadyan
Daniel Paul Sheerin
Melt Van Der Spuy
Clifford Stein
Diego Tavares
Harinder Preet Tehara
Brian H. Thompson
Jon Ware
Jean Ventura
Nicholas Von Tagen
James Xiao
Roman Zulak
Systems Managers
David Miya
Derrick MacPherson
Hector Ornelas
Michael Trujillo
Scott Parker
Stephen Winters
Systems Engineers
Alejandro Galindo
Alexander Prigarin
Anjel Trujillo
Tony Singh
Benjamin Dines
Cal Man
Carlos Reyes
Dan Villarreal
Farnoosh Trujillo
Gerardo De La Cruz
Hannah Armengol
Jason Gray
Julius Kuyoro
Kevin Kim
Michael Paul
Nick Bali
Nick Wagner
Nicolas Gamba
Olin Kimberly
Robb Beggs
Robert Humphrey
Stewart Hoffman
Taryn Orn
Terence Mills
Systems Coordinator
Linda Cardenas
Additional Systems Management
Stephen Kowalski
Production Management
Julie Zackary
Kristy Kynn Fortier
Mairin Platt
Head of Asset Departments
Josh Di Carlo
Henrik Karlsson
Brian Steiner
Assets Production Managers
Holly Price
Amy R. Racius
Eve Thomas
Artist Management and Development
Greg Berridge
Alan Chuck
Rosie Galvin
Sonia Gilmore
Maribeth Glass
Stephanie Greco
Judith Guzman-Ramirez
Michelle Ledesma
Samantha Ofole-Prince
Oscar Peralta
Sonya Proehl
Steven Taylor
Sonia Vazquez
Production and Editorial Support
Chris Wilson
Lindsay Woolf
Alex Lyons
Zachary Connolly
Noel Eaton
Rosa Behrens Camp
Gordon R. Koch
Natalia Ramos
Kyle Masters-Gutierrez
Todd John Olson
Addison Pauli
Xavier Angel Velazquez
Studio Infrastructure
Weatie Rosenlehner
Nicole Brisson
Carly Cook
Carolyn Graham
Sharon Kikinis
Ysolde Malahoff-McLeod
Mike Reiner
Senior Management
Michelle Grady
Michael Ford
Laurie Murdoch
Andrea Lackey Pace
Ryan Pollreisz
Music
Music Editor
Bradley Farmer
Cultural Music Consultant
Roc Chen
Score Orchestration by
David Butterworth
Song Orchestration by
Larry Hochman
Additional Song and Musical Arrangements by
Roc Chen
Music Programmers - Songs
David William Hearn
James Roberson
Music Programmer - Score
Matt Robertson
Orchestra Synchron
Stage Orchestra
Orchestra and Choir Conducted by
Orchestra Leader
Erhu Soloist
Chinese Woodwinds Soloist
Piano Soloist
Soprano Soloist
Johannes Vogel
Marian Svetlik
Xiao Wang
Eliza Marshal
Dave Hartley
Grace Davidson
Choir Synchron
Stage Choir
Choirmaster
Michaf Juraszek
Background Singers
Juli Abueva
Britt Burton
Andrew Hey
Q Lim
Harvey Mason Jr.
Helen Park
Jason Tam
John Yi
Orchestra Contactors
Marton Barka for Synchron Stage
Susie Gillis for Isobel Griffiths Ltd.
Score Recorded at
Synchron Stage, Vienna
Abbey Road Studios, London
Score Recorded by
Bernd Mazagg for Synchron Stage
John Barrett for Abbey Road Studios
Digital Score Recordists
Martin Weismaytr and Tristan Linton for Synchron Stage
Daniel Hayden for Abbey Road Studios
Score Mixed at
British Grove Studios, London
Score Mixed by
Score Mix Assistant
Score Editor
Garet Cousins
Rowan Mcintosh
Stefano Civetta
Additional Recorded at
Germano Studios | The Hit Factory, New York
Harvey Mason Media, Los Angeles
Yellow Sound Lab, New York
Resonate Studios, Los Angeles
Envy Studios, New Zealand
Additional Engineering by
Andrew Hey
Sam Ramirez
Kenta Yonesaka
Kris Crawford
John Van Nest
Matthias Winter
Vedat Kiyici
Assistant Engineers
Roland Tscherne
Markus Wallner
Music Preparation by
Jill Streater for Global Music Service
Andreas Olszewski for Synchron Stage Timothy Brown
Librarians Vocal Coach
Stefan Holl
Belush Korenyi
Edie Lehmann Boddicker
Rehearsal Pianist
David Gardos
Studio Managers
Troy Germano for Germano Studios, The Hit Factory
Stefan Steinbauer for Synchron Stage
Fiona Gillott for Abbey Road Studios
Ana Krafchick for Harvey Mason Media
Michael Croiter for Yellow Sound Lab
Terri Wong-Swanson for Resonate Studios
Rachel Beard for Envy Studios
In Memoriam, David Stewart for British Grove Studios
Studio Coordinators
Andy Cook
Jason Elliott
Kayla Hopkins
Tori Sunnucks
Music Coordinator
Tori Fillat
Additional Song Production by
Steven Price
Songs
"On the Moon Above"
Written by Christopher Curtis, Marjorie Duffield and Helen Park
Performed by Ruthie Ann Miles, John Cho and Cathy Ang
"Mooncakes"
Written by Christopher Curtis, Marjorie Duffield and Helen Park
Performed by Ruthie Ann Miles, John Cho and Cathy Ang
"Rocket to the Moon"
Written by Christopher Curtis, Marjorie Duffield and Helen Park
Performed by Cathy Ang
"Ultraluminary"
Written by Christopher Curtis, Marjorie Duffield and Helen Park
Performed by Phillipa Soo
Produced by Harvey Mason Jr.
"Hey Boy"
Written by Christopher Curtis, Marjorie Duffield and Helen Park
Performed by Phillipa Soo and Robert G. Chiu
Produced by Harvey Mason Jr.
"Wonderful"
Written by Christopher Curtis, Marjorie Duffield and Helen Park
Performed by Ken Jeong
"Yours Forever"
Written by Christopher Curtis, Marjorie Duffield and Helen Park
Performed by Phillipa Soo and Conrad Ricamora
"Love Someone New"
Written by Christopher Curtis, Marjorie Duffield and Helen Park
Performed by Phillipa Soo and Cathy Ang
"On the Moon Above (The Tai Ching Dance Song)"
Written by He Muyang
Performed by Phoenix Legend
Courtesy of Peacock Records Co., Ltd.
Soundtrack Available on
Post Production
Post Production Supervisor
Brent W. Hall
Main Title and Title Sequence by Aspect
End Crawl by Scarlet Letters
Post Production Sound Services by
Skywalker Sound
a Lucasfilm Ltd. Company
Marin County, California
Re-Recording Mixers
Michael Semanick
Tony Villaflor
Supervising Sound Editors
Jeremy Bowker
Qianbaihul Yang
Sound Design Consultant
Gary Rydstrom
Dialogue/ADR Editors
James Spencer
Brad Semenoff
Foley Supervisor
Dee Selby
Foley Editors
Chris Frazier
Larry Oatfield
Alyssa Nevarez
First Assistant Sound Editor
Sarah Shaw
Foley Artists
Ronni Brown
Jana Vance
Foley Mixer
Jason Butler
Assistant Re-Recording Mixer
Steve Schatz
Engineering Services
Jim Austin
Digital Editorial Support
Ivan Piesh
Post Production Sound Accountant
Renee Russo
Post Production Finance Manager
Mike Peters
Client Services
Eva Porter
Scheduling
Carrie Perry
Head of Engineering
Steve Morris
Head of Production
Jon Null
General Manager
Josh Lowden
ADR Voice Casting
Barbara Harris
Additional Voices
Isabella Abiera
Jeremy Bowker
Esther Chae
David Chen
Ewan Chung
Meilee Condron
John Kahrs
Albert Kong
Josiah D. Lee
James Taku Leung
Lucy Lin
Elizabeth Pan
Constance Parng
Gennie Rim
Aryan Simhadri
Izaac Wang
Original Dialogue Mixers
LA Studios
Carlos Sotolongo
Soundtrack New York
Bill Hagley, C.A.S.
Margarita Mix Hollywood
Konrad Pinon
LA Studios
Oleg Belogorsky
Smart Post Atlanta
Greg Crawford
Technicolor Sound at Paramount
Judah Getz
The Sound Company (London)
Alan Leer
Additional Mixers
Bobby Garza, Jr.
Travis MacKay
Digital Intermediate by Technicolor
Digital Intermediate Colorist
Jason Febbro
Digital Intermediate Editor
Carrie Oliver
Digital Intermediate Producer
Elijah Eastlund
Project Manager
Ladd Lanford
Image Science
Chris Kutcka
Josh Pines
Pearl Studio Management
Chief Executive Officer
Frank Zhu
Vice President of Operations
Cindy Zhou
Head of Production
Mary Moran Anderson
Film Marketing and Distribution Director
Mei Huang
General Counsel
Crystal Xia
Associate Director, Creative Affairs
Hank Abbott
Chief Creative Officer
Pelin Chou
Head of Studio
Dagan Potter
Head of Development
Justinian Huang
Head of Ancillary Business
Fresh Zhang
Associate Finance Director
Amy Zhang
Senior Manager, Corporate Communications & Social Media
Rachel Zhao
Pearl Studio Operators
Digital Operations
Rachael Huang
James Xiao
Boyuan Chen
Joaquin Pecheur
Jiliang Zhou
Bryant Wen
Legal & Compliance
Alex Chan
Gluchen Wang
Vicky Yu
Ancillary Business
Roy Zhang
Wei Wen
Fanesa Liu
Iris She
Fred Yang
Elaine Zhou
Eniac Zhang
Creative Development
William Goldberg
Karen Zhou
Yunzhi Wang
Lulu Lei
Sabrina Lou
Chuan He
Joanne Wei
Grace Gao
Lulu Zhao
Finance
Yama Zou
Carol Wu
Kathy Li
Queenie Wang
Zoe Zhou
Penny Zhu
Human Resources & Administration
Faye Ye
Tracy Huang
Leah Zhao
Sophia Shi
Carrie Mao
Grace Yang
Jaletta Kalman
Corporate Communications and Social Media
Esther Zhuo
Film Marketing
Landy Zhao
Vicky Wang
Mors Yang
Garden Hua
Interns
Mulan Fu
Lori Chen
Production Legal
Kevin Breen
Phil Cohan
Kara Corwin
Asa Tucker
Production Babies
Aria
Artemis
Bennett
Brooklyn
Elena
Eliott
Ella Jayne
Flora Coelho
Gogi Hanna
Ivan
Jinguyan
Naitik
Oliver
Serena Celine
Swara
Zack
Weier
Wenxian
Yihong
Special Thanks
Melissa Cobb
Gregg Taylor
Skye Lyons
Paul Cichoci
Sunny Park
Charlene Huang
Josh Wood
Estee Castillo
Alex Gaeta
Traci Balthazor
Anu Bhatia
Jonathan Helfgot
Olivier Mouroux
Marc Ostroff
Carol Choi
Randy Hoffman
Daniel McGinnis
Peter Chuan Li
Joseph Gu
Jiaming Wu
Catherine Ying
Li Xie
Yi Wang
Yuan Tian
Frank Wang
Jiewen Li
Jia Su
With the Participation of The Provinces of British Columbia Production Services Tax Credit
With the Participation of The Canadian Film or Video Production Services Tax Credit
| | | |
| --- | --- | --- |
| | | |
| | No. 52610 | |
© 2020 Netflix US, LLC and Shanghai Pearl Studio Film and Television Technology, Co., Ltd.
All rights reserved.
Netflix and Shanghai Pearl Studio Film and Television Technology, Co., Ltd. are the author
and creator of this motion picture for the purposes of the Berne Convention and all national
laws giving effect thereto, and for the purposes of copyright law in the United Kingdom.
This motion picture is protected under the laws of the United States and other countries.
Unauthorized duplication, distribution or exhibition may result in civil liability and criminal prosecution.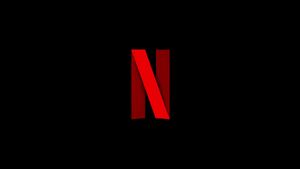 See also
References