Full credits for Clifford The Big Red Dog (2021).
Logos
[
]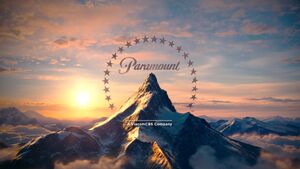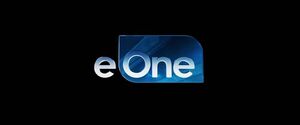 Opening
[
]
PARAMOUNT PICTURES
PRESENTS
IN ASSOCIATION WITH
EONE FILMS
AND
NEW REPUBLIC PICTURES
"CLIFFORD THE BIG RED DOG"
Closing
[
]
DIRECTED BY
WALT BECKER
SCREENPLAY BY
JAY SCHERICK AND RONN AND BLAISE HEMINGWAY
STORY BY
JUSTIN MALEN AND ELLEN RAPOPORT
BASED ON THE SCHOLASTIC BOOK SERIES "CLIFFORD THE BIG RED DOG" BY NORMAN BRIDWELL
PRODUCED BY
JORDAN KERNER, PGA
IOLE LUCCHESE
EXECUTIVE PRODUCERS
BRIAN OLIVER
BRADLEY J. FISCHER
VALERII AN
BRIAN BELL
CAITLIN FRIEDMAN
DEBORAH FORTE
LISA CRNIC
DIRECTOR OF PHOTOGRAPHY
PETER LYONS COLLISTER, ASC
PRODUCTION DESIGNER
NAOMI SHOHAN
EDITED BY
SABRINA PLISCO, ACE
COSTUME DESIGNER
SUSAN LYALL
MUSIC BY
JOHN DEBNEY
VISUAL EFFECTS SUPERVISOR
BLAIR CLARK
CASTING BY
AMANDA MACKEY
CATHY SANDRICH GELFOND
SIG DE MIGUEL
STEPHEN VINCENT
JACK WHITEHALL
DARBY CAMP
TONY HALE
SIENNA GUILLORY
DAVID ALAN GRIER
RUSSELL WONG
KENAN THOMPSON
AND JOHN CLEESE
TOVAH FELDSHUH
IZAAC WANG
RUSSELL PETERS
PAUL RODRIGUEZ
HORATIO SANZ
JESSICA KEENAN WYNN
ALEX MOFFAT
A SCHOLASTIC ENTERTAINMENT/KERNER ENTERTAINMENT COMPANY PRODUCTION
Crawl Art
[
]
UNIT PRODUCTION MANAGER
BRIAN BELL
FIRST ASSISTANT DIRECTOR
BENITA ALLEN
SECOND ASSISTANT DIRECTOR
FRED ROTH
VISUAL EFFECTS PRODUCER
SUSAN MACLEOD
SUPERVISING SOUND EDITORS
ANDREW CE CRISTOFARO, MPSE
WILLIAM FILES , MPSE
CAST

[

]
EMILY
DARBY CAMP
CASEY
JACK WHITEHALL
OWEN
IZAAC WANG
BRIDWELL
JOHN CLEESE
MAGGIE
SIENNA GUILLORY
TIERAN
TONY HALE
PACKARD
DAVID ALAN GRIER
RAUL
HORATIO SANZ
ALONSO
PAUL RODRIGUEZ
MALIK
RUSSELL PETERS
MR. JARVIS
KEITH EWELL
MRS. JARVIS
BEAR ALLEN-BLAINE
MRS. CRULLERMAN
TOVAH FELDSHUH
COLETTE
JESSICA KEENAN WYNN
POLICE CHIEF WATKINS
TY JONES
MR. YU
RUSSELL WONG
PETRA
SIOBHAN FALLON HOGAN
FLORENCE
MIA RONN
ISABELLE
MADISON SMITH
MELINDA
MADISON MORRIS
FIRST ANIMAL CONTROL
ESAU PRITCHETT
METER MAID / OFFICER ZAPATERO
YASHA JACKSON
TEACHER
CAROLE DENISE JONES
ALBERT
ALEX MOFFAT
VET
KENAN THOMPSON
LUCILLE
ROSIE PEREZ
BISHOP
MATEO GOMEZ
RECEPTIONIST
AMORIKA AMOROSO
CO-WORKER
ELLEN MAH
AUSTIN
KHARI MCDOWELL
TENANTS
ANNABEL BARRETT
FREDDIE KUGURU
COLIN
RAYMOND NEIL HERNANDEZ
INTERVIEWER
JILL NICOLINI
LYFEGROW CTO
BRADLEY GOSNELL
FRIEND OF BODY BALL GUY
CHRISTOPHER GEBAUER
STEVE
NEIL HELLEGERS
MRS. MCKINLEY
KAREN LYNN GORNEY
FREDDY
BARNEY FITZPATRICK
GUY ON PHONE
ASHTON WOMACK
SID
JACKSON FRAZER
AERIAL HELICOPTER REPORTER
DANIELLE GULDIN
MALE NURSE
CHARLES EVERETT
HEAD SECURITY GUY
KEVIN MCCORMICK
HENCHMAN
ADAM LINDO
TV REPORTER / NEWSCASTER
ALI FINK
HOT DOG VENDOR
ALEX J. MORENO
SARA
WILLOW GRACE BECKER
CHOIR DIRECTOR
NEDRA NEAL
SECOND ANIMAL CONTROL
MICHAEL ALEXANDER
POLICE OFFICER
MICHAEL JOSEPH DONOVAN
CROWD PERSON
BRIANNA COLETTE HARDISON
CONTROL ROOM GUARDS
ROWAN MAGEE
JON RIDDLEBERGER
VET TECH
COURTNEY GONZALEZ
STUNT COORDINATOR
BRIAN MACHLEIT
ADDITIONAL STUNT COORDINATOR
JOHN MEDLEN
STUNT COORDINATOR (SECOND UNIT)
TIM TRELLA
STUNT PERFORMERS
LUCIANO ACUNA JR.
E. CALVIN AHN
AIRON ARMSTRONG
DAVID BARRETT
NITASHA BHAMBREE
BRYCE BIEDERMAN
CORY R BRANDEIS-PIERNO
CHARLEY BRUCATO
STEVEN CACHIE BROWN
KYLE BROWN
SCOTT BURIK
BRYCE BURKE
MIKE BURKE
DAN DARGAN CARTER
DAVE CASTILLO
CHRIS CENATIEMPO
JOHN CENATIEMPO
ERIN E. CLYNE
GEORGE COLUCCI
JEFFERSON COX
DOUGLAS CROSBY
MCLENIN CRUZ
KACHINA DECHERT
JAKE EAVEY
TOM ELLIOT
PETE EPSTEIN
ROY FARFEL
BECCA GT
CALIFF GUZMAN
GREG HARRIS
GREG HARVEY
ROBERT HARVEY
DONALD J. HEWITT
OWEN HOLLAND
ALEX HUYNH
TENIECE DIVYA JOHNSON
WADI JONES
AARON JOSHUA
SHAWN KAUTZ
TIM LAJCIK
JENNIFER LAMB
STEPHEN MANN
THOMAS LA MARCHE
ALEXA MARCIGLIANO
JOHN MCENERNEY
IAN MCLAUGHLIN
ANTHONY MECCA
PHIL NEILSON
DEAN NEISTAT
MICHAEL IVAR NELSON
JAMES NEWMAN
JASON NG
JIM NG
JAMIE NORTHRUP
A.J. PARATORE
CHRISTOPHER PLACE
TOM PLACE
ASHLEY PYNN
PATRICK REDMOND
DON REYNOLDS
ZACH ROBERTS
KEVIN ROGERS
ADAM SHIPPEY
SAMUEL SLATER
ROBBIE SMITH
BRIAN SMYJ
NAOKO KIMMY SUZUKI
BOBBY TALBERT
EVAN DANE TAYLOR
AARON VEXLER
CAROLINE VEXLER
LUKE VEXLER
RJ WOLFE
ADAM WOOD
ART DIRECTORS
TBA
ELECTRICIANS
TBA
RIGGING ELECTRICIANS
TBA
RIGGING GRIPS
TBA
SPECIAL EFFECTS TECHNICIANS
TBA
LOCATION ASSISTANTS
TBA
PRODUCTION ASSISTANTS
TBA
ADR MIXERS
TBA
POST PRODUCTION SOUND EDITORIAL SERVICES PROVIDED BY SONY PICTURES STUDIOS
RE-RECORDING SERVICES PROVIDED BY TECHNICOLOR AT PARAMOUNT
TBA
ORCHESTRATORS
TBA
SECOND UNIT
[
]
TBA
PRODUCTION ASSISTANTS
TBA
VISUAL EFFECTS BY MPC FILM
TBA
VISUAL EFFECTS PRODUCTION
TBA
LEAD DIGITAL ARTISTS
TBA
DIGITAL ARTISTS
TBA
3D SCANNING BY CAPTURED DIMENSIONS
TBA
3D SCANNING BY THE SCAN TRUCK
TBA
VISUALIZATION BY THE THIRD FLOOR, INC.
DAILIES PROVIDED BY FOTOKEM NEXTLAB
TBA
DIGITAL INTERMEDIATE PROVIDED BY FOTOKEM CREATIVE SERVICES
TBA
STORYBOARD OPENING AND ENDING CODA BY PICTURE MILL
TBA
MAIN AND END TITLES DESIGNED AND PRODUCED BY FILMOGRAPH
TBA
| | |
| --- | --- |
| END TITLE CRAWL BY | SCARLET LETTERS - BEN SCHOEN/JOSH SCHOEN |
SOUNDTRACK ALBUM ON PARAMOUNT MUSIC
SONGS
[
]
TBA
IN LOVING MEMORY OF RICHARD ROBINSON 1937 - 2021
THE PRODUCERS WISH TO THANK THE FOLLOWING
DAVE CLARK
METROPOLITAN TRANSPORTATION AUTHORITY
MIA BRIDGES AND TERMINALS
THE NEW YORK CITY HOUSING AUTHORITY
JOHN JAY COLLEGE OF CRIMINAL JUSTICE
PARAMOUNT PICTURES GRATEFULLY ACKNOWLEDGES THE COOPERATION AND ASSISTANCE OF THE NEW YORK HEALTH AND HOSPITALS CORPORATION
"CLIFFORD THE BIG RED DOG TELEVISION SERIES" PRODUCED IN ASSOCIATION WITH PBS KIDS
FILMED WITH SUPPORT FROM THE NEW YORK STATE GOVERNOR'S OFFICE OF MOTION PICTURE AND TELEVISION DEPARTMENT
THE BRITISH FILM INSTITUTE DEPARTMENT FOR DIGITAL, CULTURE, MEDIA AND SPORT
WITH THE PARTICIPATION OF THE CANADIAN FILM OR VIDEO PRODUCTION SERVICES TAX CREDIT
AMERICAN HUMANE MONITORED THE ANIMAL ACTION. NO ANIMALS WERE HARMED. (AHD 09795)
PARAMOUNT PICTURES CORPORATION DID NOT RECEIVE ANY PAYMENT OR OTHER CONSIDERATION
OR ENTER INTO ANY AGREEMENT, FOR THE DEPICTION OF TOBACCO PRODUCTS IN THIS FILM.
COPYRIGHT © 2021 PARAMOUNT PICTURES CORPORATION. ALL RIGHTS RESERVED.
THE PERSONS AND EVENTS IN THIS MOTION PICTURE ARE FICTITIOUS. ANY SIMILARITY TO ACTUAL PERSONS OR EVENTS IS UNINTENTIONAL.
THIS MOTION PICTURE IS PROTECTED UNDER THE LAWS OF THE UNITED STATES AND OTHER COUNTRIES.
UNAUTHORIZED DUPLICATION, DISTRIBUTION OR EXHIBITION MAY RESULT IN CIVIL LIABILITY AND CRIMINAL PROSECUTION.
| | |
| --- | --- |
| NO. #52592 | |
THE MAKING AND AUTHORIZED DISTRIBUTION OF THIS FILM SUPPORTED OVER 7,000 JOBS AND INVOLVED HUNDREDS OF THOUSANDS OF WORK HOURS.
ENTERTAINMENT